Military Family Network News · July 2010


A MESSAGE FROM YOUR MFN TEAM
HAPPY 4th OF JULY-MONTH!
Traveling from coast to coast lately, MFN has been spending a great deal of time visiting our military family friends. It always brings us great joy to see the service members, veterans and families that we serve especially because it is uplifting to witness the integral bonds of camaraderie and community that they share. And, it doesn't seem to matter whether in groups of two or ten or a hundred or more, these individuals possess something that is truly special.
Recently, an Army friend wrote to tell MFN about his 4th of July holiday: "I was just across from a giant fireworks barge on the Charles River here in Boston and the view was spectacular. There is nothing like a 4th on the water with good friends."
Fireworks and friends, MFN couldn't agree more.
But we noticed something more and it took some R&R over the 4th of July weekend, to put it all together. As we lounged around for a part of the weekend, we found ourselves captivated by the History Channel's recount of the history of America including the Revolutionary War and also HBO's series about America's second President, John Adams. While most of us are generally familiar with our country's fight for liberty and the subsequent birth of our nation, it is truly a fascinating story to see the personal histories of those who courageously and boldly struck out on this path to freedom.
There were acts of bravery that risked life and liberty, long periods of separation and isolation, deprivation of the most basic human needs, anxiety and fear as battles closed in on women and children whose men – mostly merchants, farmers and frontiersman – left them, to assume the role of soldiers.
But there was also resilience, mental and emotional fortitude, courage, determination and ingenuity, selfless service and the willingness to sacrifice so that future generations could possess their ideals in body, mind and spirit. What they cherished, they would give to others.
This is our American Soldier, Sailor, Airman, Guardian and Marine. This is our Military Family.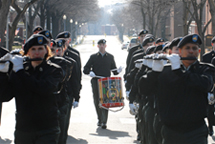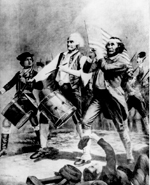 So, this July, we celebrate our country's Independence, our forefathers and we celebrate you. Your dedication to our nation, its security and our inalienable rights deserves our highest respect and utmost gratitude. As you honor the values and the traditions that make up our national identity, we honor you.
MFN encourages Americans everywhere to recognize this honorable service in kind. Let us serve and contribute, too. USA.gov offers some great ideas on how you can help your country. We hope that you will visit the following link to find a fit for you: http://www.usa.gov/Topics/Usgresponse/Help.shtml.
Until Next Month (or you can email us at connections@MilitaryFamilyNetwork.com if you just can't wait!),
Megan, Luis and Darrell


K-12 CORNER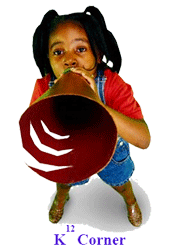 Meet K12!
K12 is the largest provider of online education in America for grades K through 12. We all know how often many of our military families are required to move. K12 is a way for those families to have a consistent educational experience, year after year. In fact, no matter where you are in the world, as long as you have an internet connection, K12 can give your children a high quality, American education.
K12 Congratulates its Grads!
Across the country, K12 high school seniors are receiving well-earned diplomas. Learn more about the graduating classes at the California Virtual Academies, the Youth Connection Charter Virtual High School in Chicago, and Agora Cyber Charter School in Pennsylvania, celebrating its largest graduating class to date!
LATEST NEWS:
For more information...
K 12 offers many education opportunities to military families, no matter where you are deployed in the world—public, private, or school at home. And, we offer our service families a 15 percent discount. For more information go to www.k12.com/military , or call 866-667-1262.

Military families make great sacrifices. With K12, education doesn't have to be one of them.
NEWS YOU CAN USE
Popular Baby Names
Have some fun and visit the Social Security Administration's records on most popular baby names dating from 1880 to present. You can look up names by decade, states, twins – you can even do a popularity search on your name! Try it out: it's a hoot!
Read more
...
---
Commissary customer alert: The Commissary has a new Facebook Page
[Source: DeCA]
Due to unforeseen circumstances, the Defense Commissary Agency has lost its Facebook page, along with its ever-growing fan base. We do hope you will follow us to our new Facebook page at
http://www.facebook.com/pages/Defense-
Commissary-
Agency/
136880189673357
and help us grow again. We look forward to your comments, suggestions and energetic conversations. Thank you for your patronage.
---
Some 'Stop Loss' Soldiers to Return Early
Hundreds of soldiers will leave their units in Iraq and return home early over the next two months to help meet the president's mandated troop strength of 50,000 in the country by Sept. 1.
Read more
…
---
Mullens Advocate More Reserve Support
Military leaders are working hard to create the same kind of support network for the reserve components that exists for the active duty, the chairman of the Joint Chiefs of Staff said yesterday.
Read more
...
---
'Don't Ask, Don't Tell' Surveys Hit Servicemembers' Inboxes
At noon today, Defense Department officials e-mailed surveys to 400,000 servicemembers as part of a special review to prepare the military for a potential repeal of the so-called "Don't Ask, Don't Tell" law that bans gays and lesbians from openly serving, Pentagon officials announced today.
Read more
...
---
Vice Chief asks Soldiers to participate in Army STARRS
Vice Chief of Staff of the Army Gen. Peter W. Chiarelli, strongly urges Soldiers to participate in a study that will help the service learn more about the causes of suicide and improve prevention efforts.
Read more
...
---
Department of Defense Announces 2010 Secretary of Defense Employer Support Freedom Award Recipients
The Department of Defense has announced that Bill Bragg Plumbing, San Francisco; Intuit, Mountain View; and City of Irvine Police Department will receive the 2010 Secretary of Defense Employer Support Freedom Award, the highest recognition given by the U.S. Government to employers for their outstanding support of their employees who serve in the Guard and Reserve.
Read more
...
TRICARE AND HEALTH
Center Offers Hope to Heal War's 'Invisible Wounds'
72,000-square-foot National Intrepid Center of Excellence opened here June 24 with the promise of being a world leader in the research, diagnosis and treatment planning for the signature brain injuries and psychological conditions of wounded warriors.
Read more
...
---
New TRICARE Online Feature Allows Users to Save Personal Health Data to Their Computer
A new feature on TRICARE Online now allows users to save their personal health data such as medication and allergy profiles, demographic information and a personal health summary to a Portable Document Format (PDF) file on their computer, Military Health System officials said June 10.
Read more
...
---
Create an Infographic about the Childhood Obesity Epidemic
The Let's Move! initiative and
GOOD
are working together to help address the challenge of childhood obesity by raising awareness about the problem and the ways the nation is working to address it.
Read more
...
---
TRICARE Dental Program Newsletter Delivers
The TRICARE Dental Program newsletter, published three times a year, provides great information to enrollees about their dental benefits.
Read more
...
---
TRICARE Makes Traveling within the U.S. Carefree
Preparing for a road trip or vacation requires planning – what to pack, where to stay and what to do – but taking a few minutes to think about health care before hitting the road can save a lot of hassles.
Read more
…
RELOCATION INFORMATION
MFN Welcomes LowVARates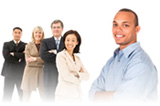 LowVARates.com has over 20 years of experience working with active and retired military home owners. We have built a solid reputation as a company that gives back to those that have served this country. LowVARates.com is easy to use and a very informative website that allows you to access all of the latest information regarding VA home loans. We are not a lender and we are not affiliated with any government agency, including the Department of Veterans Affairs. We bring approved VA lenders and eligible veterans together so that getting a loan is as easy as possible.
We invite you to use
LowVARates.com
not only to apply for your VA loan, but to also keep up to date with all of your hard-earned VA loan benefits.
---
Summer Programs Expand for Military Children
From camps to golf clinics to acclaimed museums, military children have an abundance of free summer programs to choose from this year, a Defense Department official said.
Read more
...
---
Don't Let These Byways Be Bygones!
[Source: U.S. Department of Transportation]
Planning a vacation by car this summer? Try a scenic route to your destination as designated by the Federal Highway Commission! The U.S. Secretary of Transportation recognizes certain roads as All-American Roads or National Scenic Byways based on one or more archeological, cultural, historic, natural, recreational and scenic qualities.
Their definition of "scenic" reaches beyond breathtaking vistas. All of America's Byways® are "scenic", representing the depth and breadth of scenery in America--natural and man-made panoramas; electrifying neon landscapes; ancient and modern history coming alive; native arts and culture; and scenes of friends, families and strangers sharing their stories. Discover more of America's treasures at
http://www.byways.org/
.
---
Texas Guard Prepares for Season's First Hurricane
About 2,500 members of the Texas National Guard are on standby in anticipation of Tropical Storm Alex, which is expected to become a hurricane and hit the lower Texas coast late July 1 or early July 2.
Read more
...
[top]
VETERANS CORNER
VA to Help Build Women Veterans Communities and Networks
The Department of Veterans Affairs opened registration on July 8 for a women Veterans forum that will address the quality of VA health care, the provision of benefits for women, and ways for VA to continue improving access to the care and benefits for women Veterans.
Read more
...
---
Advances Transformation Toward a Paperless VA
Secretary of Veterans Affairs Eric K. Shinseki announced today plans to develop a fully automated, online system for handling Veterans' disability compensation claims. More than a simple digitization of existing paper-based claims, the new system is part of VA's modernization of the end-to-end processing workflow. Automation will substantially reduce processing time and increase accuracy while simplifying the way that Veterans interact with the claims process.
Read more
…
---
Officials Commit to Disabled Veterans' Businesses
Defense Department officials are committed to providing service-disabled, veteran-owned small businesses with contracting opportunities, and are closer to its goal of awarding 3 percent of department contracts to such businesses, the acting director for the Pentagon's Small Business Programs Office said today.
Read more
…
---
VA Simplifies Access to Health Care and Benefits for Veterans with PTSD
Secretary of Veterans Affairs Eric K. Shinseki announced a critical step forward in providing an easier process for Veterans seeking health care and disability compensation for Post-Traumatic Stress Disorder (PTSD), with the publication of a final regulation in the Federal Register.
Read more
...
[top]
COMMUNITY
Test Your Stress with this Brief and Simple Test
Military Life can be stressful and challenging so it's important to monitor your stress levels to insure that you remain healthy and strong. This simple and easy test will help you gauge your current level of stress. Then, you can adjust your behavior to relieve or help you cope better with your stress.

So, how does this test work? The link below will render a picture of two dolphins. Although they are displayed in slightly different perspectives with mild color variations, the two are virtually identical. When the picture is viewed by a stress-free individual, these are the only differences that will be noted. However, the greater the level of stress, the greater the difference you will perceive. This test is not sensitive enough to pick up mild stress levels - only higher levels of stress.

So, are you ready? The test is quite simple. Sit upright. View the screen head-on, take a deep breath, breathe out and then open the picture and look directly at it. Read more...
[top]
ASK MFN'S MILITARY FAMILY SPECIALIST
Robin is MFN's Military Family Specialist. She is a regular feature to our monthly newsletter to help connect you with solutions to challenges in your military life. So, please meet Robin, a soldier of eighteen years and a family programs specialist. She will be your guide to keeping informed, being prepared and, well, mopping up messes if that's what it takes! You can reach her by emailing connections@militaryfamilynetwork.com for some good old Q&A or you can sit back and keep reading as we introduce some of her fine work right here in MFN's monthly newsletter. So, as they say, "On with the show!"
How do go about replacing lost dog tags?
I'm a veteran and I want a dog tag like the ones I was issued in 1960 when I joined the service.
Thanks,
Frank
There are several ways to do it:
If you are a veteran that is active duty or Reserve, than you usually can go to your supply person and request them;
You also can buy them at different places such as an active duty post like Fort Rucker in Alabama or if you live near a post, go to the clothing and sales shop that they have on post;
You can also go to places called www.supertrooper.com, or the Army Air Force Exchange Service www.aafes.com (Looks like they cost $6.00 at Supertrooper;
Or, if all else fails, try a place like PETCO where they sell dog tags for pets and make your own.
Also, Frank, I checked in with a good friend who is a veteran and also belongs to the American Legion and he offered the following:
"You are right; you can find many ways to get dog tags nowadays, on-line, stores, etc. I don't think, however, that they have actually changed since the 60's, especially the ones issued to the military now. I looked at my wife's dog tags that she recently had done by her military unit and compared them to mine issued in the early 70's, and you can't tell a difference. What I would probably suggest is to have the veteran go to a local Reserve unit and explain what he wants. I am sure they would be willing to accommodate him. It's good public relations for them to help veterans if they can."
So,Frank, you have several alternatives, now. Good luck - I'm sure that one will work for you.
Peace out, Robin
[top]
Manage Your Subscription: Subscribe · Unsubscribe


BUSINESS FEATURE
MFN Helps Businesses Reach the Military Market
We all know how the Military Family Network serves military service members, veterans, and their families by providing resources, information and trusted expert and community advice to help them navigate through military life.
But did you know that MFN also helps businesses with their outreach as well? By introducing the military community to trusted businesses, MFN can help you tap into a market that is traditionally hard to reach, but desires your services. And with our new website nearly ready to go, we will offer even more possibilities, both for businesses and the community we serve.
For military and family friendly businesses, we offer a variety of communication services that allow you to promote your programs, products and services while demonstrating your support for our military service members, veterans and their families. MFN encourages its business partners to offer military deals and discounts as their way of thanking our military community for their service to our nation. And, while MFN can provide the sophisticated marketing reports that you've come to expect from your campaigns, your biggest reward will come from knowing that your advertising dollars are taking care of military service members, veterans and their families. In fact, your support saves lives.
For our military community, there are numerous new features to look forward to like improved and simplified navigation, enhanced forums, the ability to add your own blog, and a dedicated server giving MFN much more bandwidth and processing power to provide you with a greatly improved user experience.
You've already seen the ever increasing number of experts in various fields who are coming on board with MFN to give you the information you need. Now, enhanced search and tagging capabilities will make it easier for you to find this information.
And there is so much more. How many times have you read one of our news articles and wanted to respond? Or perhaps you saw an informational piece on our site, and wanted to contribute your own knowledge and experience? Well, now you will be able to! You will be able to leave comments, discuss topics with your fellow community members, easily syndicate the content to your RSS feeds, and a few surprises that, well, our lips are sealed!
So as they say in show-biz: Don't Go Away! There's More to Come!
ORGANIZATION IN THE SPOTLIGHT
Warmest Aloha to the Members of Military Family Network!
Come discover Kilauea Military Camp (KMC) and the Big Island of Hawaii! KMC invites you to experience the "essence of Hawaii" amidst an active volcano, lush rainforests, lava fields, tropical flora and fauna, black sand beaches, waterfalls and breathtaking island landscapes.

KMC is timeless Hawaiian resort serving all branches of the services and features lodging, dining, tours, recreation, and more. This unique military Army Morale, Welfare, & Recreation facility is situated near the edge of the active Kilauea Volcano in Hawaii Volcanoes National Park on the Big Island and is the state of Hawaii's number one visitor attraction. There are 90 vacation cottages and apartments; one, two, and three bedroom units with numerous amenities and conveniences. Select units include a jetted tub and/or kitchen. There is an array of outdoor and indoor recreational opportunities at KMC as well as within the park. Large group accommodations are available as well as function rooms for meetings and banquets
the following special…
20% Off DEPLOYMENT SPECIAL for lodging, dining, tours, and recreation
For those on R&R or just returning from deployment
For details and restrictions, visit www.kmc-volcano.com or
call (808) 967-8333 or 438-6707 direct from Oahu
Other specials may be available throughout the year at www.kmc-volcano.com. Make sure to check out our "Wiki-Wiki" on-line specials!
Also, plan ahead and book a stay at KMC for these upcoming special interest activities.
1. Fee Free Weekends, August 14-15, September 25 & November 11, 2010. The National Park Service has designated these dates for visitors to all National Parks. To support this initiative, Kilauea Military Camp, will be opening its doors to all Hawaii Volcanoes National Park visitors to allow them to "Experience How KMC Supports America's Troops". All KMC facilities and services, including guestrooms will be available for the general public.
2. Inaugural "Volcano Village Rainforest Run", August 21, 2010 – In partnership with the Volcano Art Center, military runners and walkers are invited to participate! KMC prizes to be awarded to top military finishers. For race details and fees, please contact the Volcano Art Center's Race Director Sharron Faff at (808) 967-8240 or go to www.volcanoartcenter.org.
KMC is open to Active and Retired military, Reserves, National Guard, Dependents, DOD Civilians including Coast Guard Civilians, and sponsored guests. For U.S. military veterans or those on special business with the DOD, please call for eligibility criteria.
Reservations are accepted up to a year in advance. Rates start at $72.00 per night (subject to change without notice). Call (808) 967-8333 or direct dial from Oahu at 438-6707. E-mail reservations@kmc-volcano.com. For more information or to book on-line, please visit www.kmc-volcano.com.
Thank you for your time and consideration! We look forward to serving you in the future.
Sincerely,
Kilauea Military Camp
[top]
THIS MONTH'S FOCUS
A soldier's life...is not all song and dance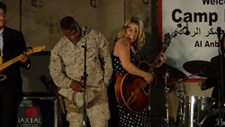 Susan Cohn Rockefeller's new documentary

But song can make a difference in a soldier's life.

Striking a Chord is a window into the soldier's world, where troops maneuver between constant threat and crushing boredom. It's also a look at how the power of music can provide some relief and a return, however brief, to a sense of home.

With the support and participation of legendary musican/songwriter Nile Rodgers' We Are Family Foundation, Striking a Chord seeks to create awareness about the soldiers' situation and promote the power of music to help cope with the stress of combat and in the healing process of Post-Traumatic Stress Disorder (PTSD).

Our first stop? The film's premiere on August 4th at the Woods Hole Film Festival, the oldest independent film festival on Cape Cod.

Want to know more? Drop us a line at info@strikingachordthemovie.com.

We look forward to keeping you up to date as we continue on with the adventure of this film and our goal to help support the health and well being of American troops.

- The Striking a Chord Team

[top]
FAMILY SUPPORT
Retreat for Wounded Service Members and Their Families

Operation Purple Healing Adventures is a family camp experience for active duty or medically retired service members who were wounded or experienced emotional trauma or illness related to their service in Operation Iraqi Freedom (OIF) or Operation Enduring Freedom (OEF). Members of the National Guard and Reserve may be in either activated or drilling status, provided their injury was sustained while on active duty status.
Read more and to Apply
…
---
Puerto Rican Government Issues Birth Certificate Extension
The government of Puerto Rico on Monday extended the validity of current birth certificates until Sept. 30, giving U.S. citizens born on the island more time to apply for and receive the new, security-enhanced certificates. Read more...
---
Sexual Abuse and/or Assault: Advice for Husbands and Significant Others
[Source: Gift from Within]
In this webcast, Dr. Frank Ochberg offers advice and suggestions to husbands and significant others about how to be supportive to the women in their lives who have encountered sexual abuse, rape, and assault. To listen, visit: http://www.giftfromwithin.org/html/webcast3ram.html
About Gift from Within.org : Gift from Within is a non-profit organization dedicated to those who suffer post-traumatic stress disorder (PTSD), those at risk for PTSD, and those who care for traumatized individuals; develops and disseminates educational material, including videotapes, articles, books, and other resources through its website; maintains a roster of survivors who are willing to participate in an international network of peer support; is designated by the Internal Revenue Service as 501(c)(3) public charity, eligible to receive tax-exempt grants, gifts, and donations.
Make your gift or donation to Gift From Within at http://www.giftfromwithin.org/html/support.html
[top]
MONEY, EDUCATION & EMPLOYMENT
CertifiChecks Deadline is July 31
Extension to redeem commissary gift certificates expires for customers who were deployed or TDY March 6-July 31, 2009.
Authorized patrons, who were deployed or away on temporary duty during the original limited CertifiChecks redemption period of 6 to July 31, 2009, have until July 31, 2010, to redeem their commissary gift certificates.
Read more
…
---
Disability Benefits for Wounded Warriors
Military service members can receive expedited processing of disability claims from Social Security. Benefits available through Social Security are different than those from the Department of Veterans Affairs and require a separate application.
Read more
…
---
Know Your Benefits! Social Security Q&A
Yolanda York, Public Affairs Specialist, Social Security Administration
Q: My husband and I are both entitled to our own Social Security benefits. Will our combined benefits be reduced because we are married?
A: No, Social Security does not have a marriage penalty. When each member of a married couple works in employment covered under Social Security and they meet all other eligibility requirements to receive retirement benefits, their lifetime earnings are calculated independently to determine their benefit amounts. Therefore, each spouse receives a monthly benefit amount based on his or her own earnings. If one member of the couple earned low wages or failed to earn enough Social Security credits (40) to be insured for retirement benefits, he or she may be eligible to receive benefits as a spouse.
Q: Does Social Security recognize common law marriage for the purpose of paying survivors and spouse's benefits?
A: Social Security follows the laws of the state where the worker was residing at the time of death or the place where the worker is residing when the spouse applies for benefits. In order for a common law marriage to be valid, it must have been contracted in a state where common-law marriages are recognized.
Many states do not honor common-law marriages, so you should check local laws. However, most states (even those in which a man and woman could not enter into a valid common-law marriage) will generally recognize a common-law marriage validly entered into in another state. Again, check local laws.
Q: Can I receive Social Security benefits and Unemployment Insurance benefits at the same time?
A:
Unemployment Insurance benefits are not counted under the Social Security annual earnings test and so do not affect your receipt of Social Security benefits. However, the unemployment benefit amount of an individual may be reduced by the receipt of a pension or other retirement income, including Social Security and Railroad Retirement benefits.
You may wish to contact your state unemployment office for information on how your state applies the reduction. You can find contact information at the following Internet address:
http://workforcesecurity.doleta.gov/map.asp
---
Preparation Aids Financial Stability During Deployments
Preparation and a detailed spending plan can help servicemembers and their families dodge the financial pitfalls that can spring up during and after a deployment, the Pentagon's personal finance director said. Read more...
[top]
MISSION CRITICAL INFO
Join the Military Family Network in the social media world!

Become a fan, share your military life experience and help others build a personal support network for their military career. MFN's Facebook page connects you with friends you can count on while MFN's Twitter page keeps you informed.
---
Advertising and Sponsorship Opportunities Available!
Newsletter!
Website!
National Military Resource Book!
Contact Megan Turak at sales@MilitaryFamilyNetwork.com for more details.

*Military Community Submissions:

If you have a story, song or photo that you would like to share with The Military Family Network™, please contact Luis Trevino.
---
Get Seen! Get Heard! Join MFN's Referral Network!
The Military Family Network™ has connected and worked with media outfits of all kinds including ABC, NBC, CBS, MSNBC, Montel Williams, Dr. Phil Show, Sesame Street, AARP, Newsweek, Army Times, U.S. Army, U.S. Marine Corps, Social Security, Department of Labor, Military OneSource, Reader's Digest, VFW, United Press International, Lifetime, etc. and countless newspapers around the world. These organizations contact MFN for a variety of reasons, but in each case, they want to hear from the military community.
If you are a service member, military family member or veteran and would like to be included in MFN's referral network for media opportunities, please email lou@militaryfamilynetwork.com with your interest and contact information and Lou will be glad to include you for future opportunities.
Privacy Notice: The Military Family Network™ is committed to ensuring the privacy of our military community according to the Department of Defense and MFN does not release or sell information about individuals. In the event that you participate in MFN's referral network, you will be contacted by MFN about the opportunity first and if you are interested, you will be given the choice to provide MFN with permission to release your contact information (name, email or phone only) or be given the contact information to make the connection yourself. If you are an active member of the Armed Forces, it is always advisable to contact PAO for guidelines, permission, etc., before participating in public media opportunities.
[top]
MFN BOOK CLUB
You're Invited to a Virtual Book-Launch Block Party for Minefields of the Heart!
You're invited to a virtual party to celebrate a new book for veterans and their families: Minefields of the Heart: A Mother's Stories of a Son at War by Sue Diaz. While the final mid-July date has yet to be set, the event will feature the world premiere of the book's video trailer, food for thought from celebrity guests, prizes, and party favors especially for service members and their families, including:



Free care packages
Downloads of guides to veterans' benefits
Travel and vacation discounts
Money-saving coupons
Free books, CDs, DVDs, and games
And more!
Come see what the buzz is about. One click and you're in:
www.minefieldsoftheheart.com
so check in often around the end of July so you don't miss the party!
How do combat veterans and their loved ones bridge the divide that war by its very nature creates between them? How does someone who has fought in a war come home, especially after a tour of duty marked by near-daily mortar attacks, enemy fire, and roadside bombs? With a journalist's eye and a mother's warmth, Sue Diaz asks these questions as she chronicles the two deployments to Iraq of her son, Sgt. Roman Diaz, from the perspective of the home front.
Minefields of the Heart
is a story of innocence lost, understanding gained, and hope reaffirmed.
---
Your Military Family Network
Order Your Copy Now!


"Your Military Family Network reference book is the most complete source of information for the active military, veterans and their families that I have seen. At first I just skimmed through it, but when I read the contents and your instructions on how to use this book, I realize this book was worth much more than the purchase price. Thank you for providing a helping hand for our military who have sacrificed so much for our freedom. Your book it is a treasure for me and for all military personnel."
- Curt M.
MILITARY FRIENDLY DEALS
Museums Offer Free Admission to Military Families
Active duty servicemembers and their families will gain free access to hundreds of museums throughout the nation this summer, thanks to a partnership between the National Endowment for the Arts and Blue Star Families. Read more...